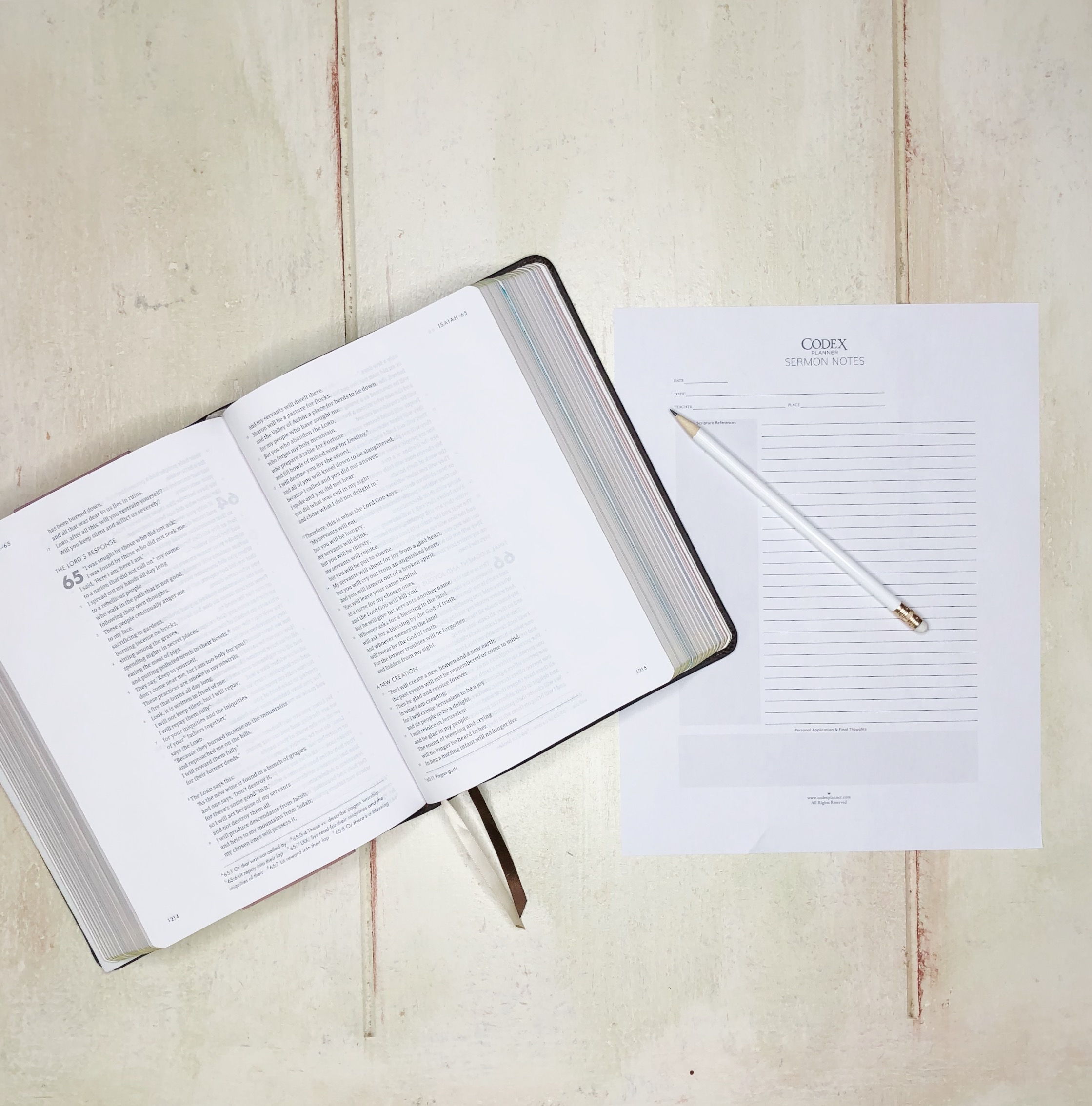 Sermon Notes - Try It!
Our signature Sermon Notes will help you stay on track with the heartbeat of your church. No more losing bulletins or running out of space to write down scripture references and quotes. Try this sample page for free and discover the benefits of having your notes all together in one organized spot.
When you're ready for the more compact, pre-printed, A5 set of Sermon Notes, visit the shop and order your Sermon Notes pack.
This printable is intended for printing on 8.5 x 11" paper. All printables are owned by Codex Planner and cannot be distributed among individuals. Personal use only.
*When placing your order, you will receive a link to download your printable. No product will be mailed to you.